Even with things changing daily, you can always count on Girl Scouts to deliver fun with purpose! You can be a Girl Scout anywhere, even from at home. There are plenty of things you can do to keep your Girl Scout spirits high, and we collected some of them for you here!
Continue >

For more than 100 years, Girl Scouts has been building girls of courage, confidence, and character who make the world a better place. On October 18, Girl Scouts of Kentuckiana will celebrate the 6th Annual Tough Cookie Awards in Louisville. This event highlights the impact of Girl Scouting on today's young women and further celebrates over a century's worth of successful leadership development through the Girl Scout movement. Awards will be presented to four individuals who demonstrate the importance of investing in girls.
Continue >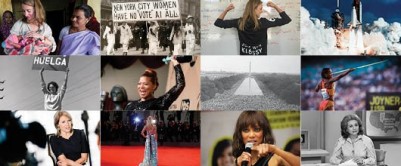 Girl Scouts prepares girls for a lifetime of leadership, success, and adventure. Our new PSA features inspiring Girl Scout alums who show how an unstoppable woman on a powerful mission can make a huge impact. They've changed the world---and that's a job for a Girl Scout!
Continue >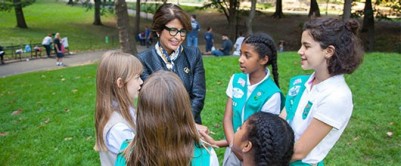 Sylvia Acevedo, CEO of GSUSA, was named one of Fast Company's 100 Most Creative People in Business, a powerful collective of thought leaders around the globe. The rocket scientist, entrepreneur, and lifelong Girl Scout was cited for her vision and creativity in debuting programming in STEM and the outdoors, along with new initiatives such as the G.I.R.L. Agenda.
Continue >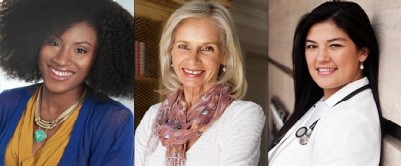 Whether you earned Brownie badges or your Gold Award, you're a Girl Scout alum! Follow the Girl Scout Network on LinkedIn to connect with other alums, get updates on what Girl Scouts do today, take action on behalf of girls, and promote girls' and women's empowerment, leadership, and advancement in the world.
Continue >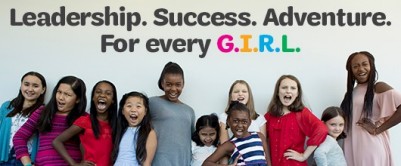 In a world full of boys' clubs, Girl Scouts gives her one of her own. Here she is never a co-star, always the lead. Our one-of-a-kind programing and all-girl, girl-led environment is the single best place for her to learn, grow, and thrive. It's been proven time and again. Learn more about the Girl Scout Difference.
Continue >