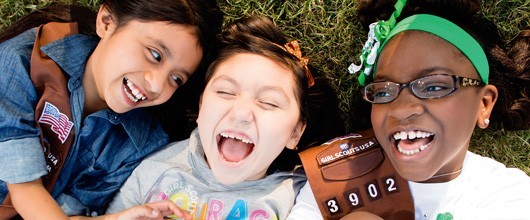 Invest in Girls. Change the World.
Your contribution gives the gift of opportunity - a chance for girls to develop the skills that will benefit them the most and have the experiences that encourage them to be courageous and confident.
When girls are given the opportunity, incredible things happen. We have the reach and experience, and with your support, every Kentuckiana girl will have the opportunity to become someone amazing!
Empower Her: Spring into Girl Scouts
Promise 365

Consider being part of Promise 365. With a gift of $1 a day you ensure that we can provide Girl Scouting to all girls 365 days a year. A one-time donation or recurring monthly gift of $31 can be made on the donation form below.