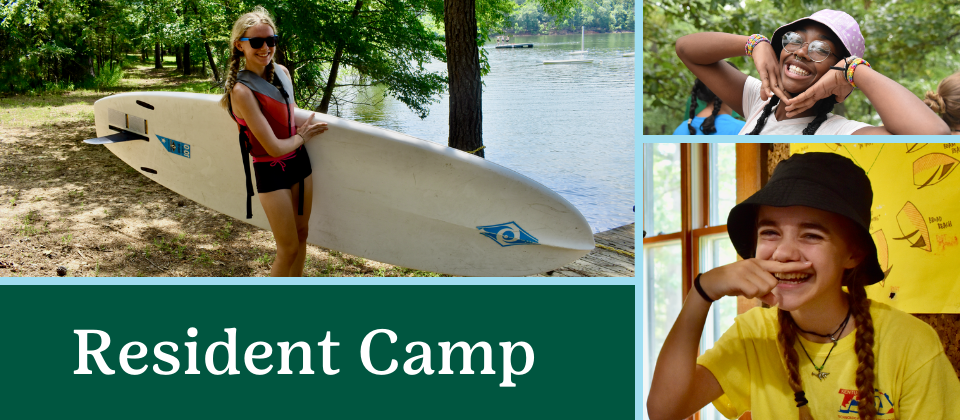 Resident Camp
Camp is a place where you can feel strong and empowered by conquering challenges and caring for others. Whether you're a first-time camper or a seasoned expert seeking new adventures, you will explore, play, and grow while creating memories that will last a lifetime.
Nestled on a bay on scenic Kentucky Lake, Bear Creek Aquatic Camp has a little something for everyone. With 200 wooded acres of waterfront property and two miles of shoreline, Bear Creek is a beautiful setting for swimming, hiking, kayaking, sailing, and campfires. During each session, campers will enjoy specific unit programming for the first half of the day, then experience traditional and aquatic camp activities in the afternoons and evenings. This summer, we are offering new and exciting activities and adventures that will help girls build a strong sense of self, gain practical life skills, and of course, have fun!
2019 Resident Camp information coming in November!