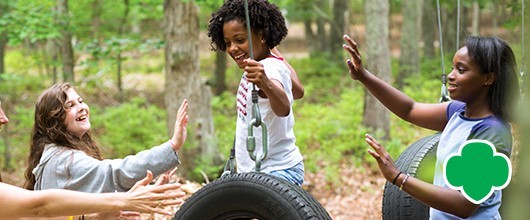 Girl Scout Days
Join your fellow Girl Scouts as we take over local organizations and events!  You'll receive discounted admission and other great benefits.  Find Girl Scout Days on the Activities Calendar.

Festival of the Arts
This one-day festival has everything you could imagine!  Attend workshops, tours, exhibitions, and more in Bowling Green, Paducah, and the Louisville Metro area.  Find registration information on the Activities Calendar.

One Smart Cookie
Do your girls want to learn and perfect 5 skills to help them become leaders in their daily lives and prepare them for a great future?  With these skills, girls will be poised for success and One Smart Cookie!  Find One Smart Cookie events on the Activities Calendar.

Older Girl Recognition Ceremonies
Gold Award and Silver Award recipients, Jean Cole Scholarship recipients, and graduating seniors will receive an invitation in the mail.  They'll choose their preferred location or to receive their award locally.  Service Units and Areas wishing to present these awards in person may pick up the awards from their local PLC after April 1st.  Find the Older Girl Recognition Ceremonies on the Activities Calendar.