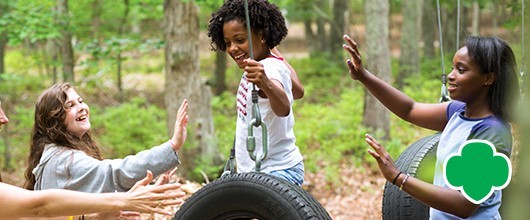 Girl Scout Days
Join your fellow Girl Scouts as we take over local organizations and events!  You'll receive discounted admission and other great benefits.  Find Girl Scout Days on the Activities Calendar.

Festival of the Arts
This one-day festival has everything you could imagine!  Attend workshops, tours, exhibitions, and more in Louisville and Southern Indiana.  Visit the Festival of the Arts page for more information

Older Girl Recognition Ceremony
Gold Award and Silver Award recipients, Jean Cole Scholarship recipients, and graduating seniors will receive an invitation in the mail.  They'll choose to receive their award at the ceremony or locally.  Service Units and Areas wishing to present these awards in person may pick up the awards from their local PLC after April 1.