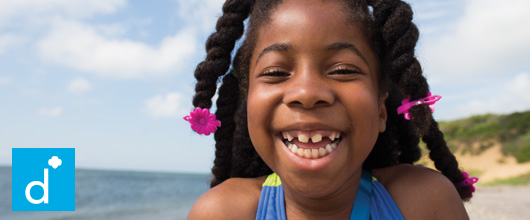 What Daisies Do
Don't we all wish we could look at the world through a Girl Scout Daisy's eyes? Everything they do—from planting a garden to putting on a skit to proudly adding that first petal to their vest—sparkles with that "first time ever" newness! Along the way, they'll use their Daisy exuberance to help others—and they'll never forget how that feels. Every Daisy meeting is an adventure filled with giggles, energy, and excitement.
As a Daisy, she might:

Gain new friends as part of a troop
 


Make a difference in her community through a Leadership Journey



Sell cookies (and have fun doing it)



Daisy Discovery 2017
Daisy Discovery is a way to give your future Girl Scout a head start.

If your girl is headed to kindergarten or first grade in the fall of 2017, sign her up for the 2017-18 troop year by June 30th and get these super cool extras:
An activity packet to explore at home with your future Girl Scout Daisy.
Additional emails and mailings with more cool stuff to do with your girl.
Attend an extra special Space Discovery Mission where you can meet other future Daisies.